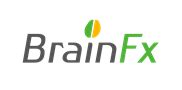 WELCOME TO THE BRAINFX TRAINING COURSES!

If you have successfully registered for BrainFx Training, you will have received a username and password to access your training courses.

If you have registered and not yet received your login details, please contact us at support@brainfx.com

If you would like to register, please 'Create a Profile' for the training that you are interested in:
BrainFx 360: https://member.brainfx.com/
BrainFx SCREEN: https://screen.brainfx.com

Contact us with any questions at information@brainfx.com
We look forward to you joining the BrainFx Community!